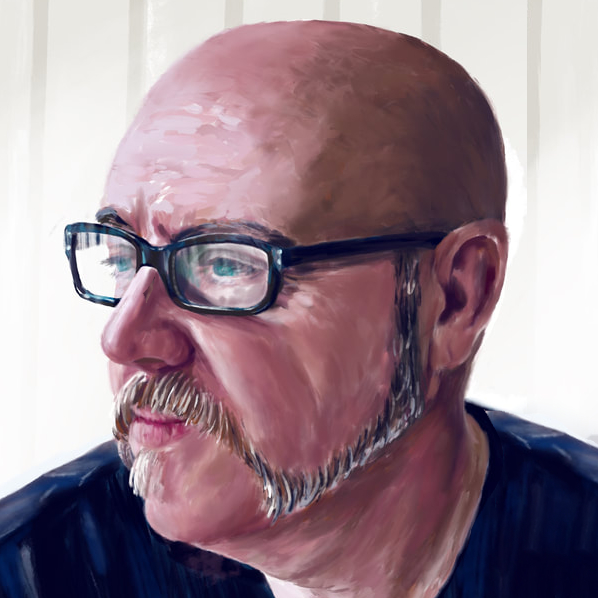 Gareth lives in make-believe worlds somewhere in the dark spaces between science fiction, horror and fantasy. There he talks with imaginary friends and survives on a diet of tea, scones and the finest curries available to humanity.
BY DAY
Gareth is a professional editor and book designer. He loves helping authors to realise their potential, turning their writing dreams into reality and works with a local indie publisher based in Huddersfield.
He is also a skilled graphic designer and works with authors to produce their ebook and paperback internal layout and cover designs.
BUT BY NIGHT…
When he is not helping others polish their prose or get their books ready to launch on Amazon, he writes his own dark brand of Fantasy and Science Fiction.
His first novel—FOGBOUND: Empire in Flames—rose to become an Amazon bestseller in the Sci-Fi/Steampunk Genre.
His Dark Fantasy / Horror Western Novella Series—Chronicles of the Fallen—fared equally well, but this time in the Post Apocalyptic Western genre, where Cheveyo Santiago and Ruby Diamond form an unlikely partnership to hunt down creatures of the shadow.
His current work-in-progress—TOKYO PRIME—is a supernatural cyberpunk vision of the future after a devastating supernatural apocalypse. It follows Drake—a hard-nosed cop, Katsumi—a shinto priestess, and Ash—a street kid psychic, all working in a specialist team tracking down dark supernatural horrors through the neon streets of New Tokyo.
When he's not writing, Gareth enjoys Tabletop RPGs and RPG Console gaming.
Check out all my books on my Amazon Author Page