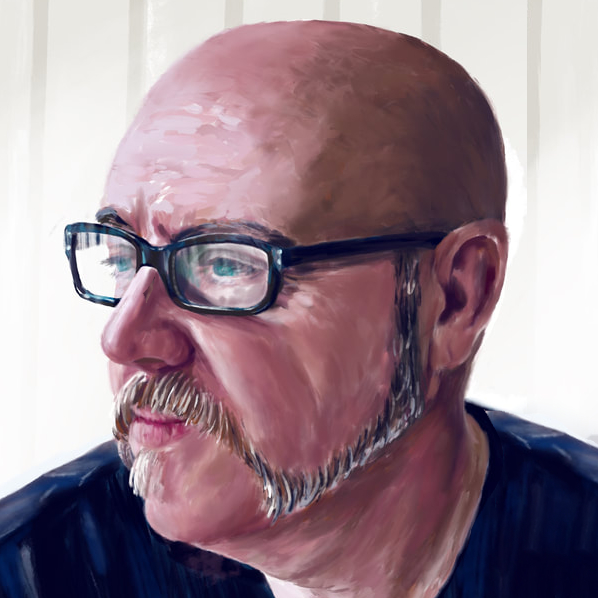 Hi, I'm Gareth, an editor—based in the UK—who has been working with an independent publisher for the last two years and freelancing before that. I specialize in sci-fi and fantasy, though I love working with all areas of speculative fiction. Send me your sci-fi, fantasy, dystopian, paranormal work for both YA and adult markets.
Whatever your editing needs, I can help you. Whether it's developmental edits, copy/line edits, or proofreading—I have a service that can make your book the best it can be.
I am a Featured Editor on

I work together with the author to offer my advice on how to improve your book. I know what it's like being a new author in search of someone who understands your work and how to take it to the next level—I've been there. Now I love helping authors to realise their potential and turn their writing dreams into reality.
My task is not only to edit and improve your work but to help you see where you already have great instincts and how to hone your writing, so next time you are even closer to the cleanest manuscript you can produce. And, most importantly, I need to enhance your writing, while still keeping your style and voice. It's your book after all.
Please get in touch if you want to discuss your needs in more detail.
CLIENT TESTIMONIALS
EDITING TERMINOLOGY
DEVELOPMENTAL EDITING
This comes first and is big-picture work that involves looking at the story as a whole. You might hear it called structural editing, but the focus is always on:
Plot: The sequence of events leading the reader through the story.
Structure: How the plot is organized. Are events sequenced correctly?
Characterization: Are characters believable as we follow with them through their journey.
Pace: The speed of the story as it unfolds. This should vary to give fast-paced action scenes, but also have a lull for readers to catch their breath.
Viewpoint: Readers should know whose eyes they are seeing through and head-hopping that can confuse and pull the reader out of the story.
Narrative style: Is viewpoint in the first, second or third person?
Tense: Is the story told in the present or the past tense? Both have benefits and limitations.
MANUSCRIPT APPRAISAL
This is a review of your work, looking at all the areas a Development Edit focuses on, but without the editing aspect. Instead you will receive a chapter-by-chapter evaluation of your work highlighting issues which need addressing. It is a great way to see how your manuscript is holding up and whether there are any areas for you to review and rework.
The Manuscript Appraisal can also be referred to as a Manuscript Evaluation or Review.
LINE EDITING
This is the second step in the editing process and it looks at style. A strong sentence can make a story; a poorly written one can kill it. Line editing is also referred to as substantive or stylistic editing and focuses on:
Phrasing and word choice
Character consistency
Viewpoint and narrative style
Removing cliché and awkward metaphors
Dialogue quality and consistency
Removing repetition and overwriting
Consistent tense
Showing rather than telling
COPY EDITING
Copyediting is the nuts-and-bolts of sentence-level editing focusing on:
Spelling, grammar, punctuation, hyphenation and capitalization and dialogue tags
Consistent proper-noun spelling
Spacing between letters, words, lines and paragraphs
Chapter order, timelines and logical character traits
PROOFREADING
Proofreading is the final stage of editing before publication. Every novel, print or digital, requires this final quality check. A proofreader looks for errors and layout problems that slipped through previous rounds of editing or have been introduced during them.
Proofreaders do more than just fix typos. They check for consistency—spelling, punctuation and grammar—but also check layout issues such as consistent indentation, spacing, chapter headings, page numbers, and styles.
PRICING
MANUSCRIPT APPRAISAL
OR PROOFREADING
$10 (£8.00) per 1000 words
If you don't need a full Developmental Edit, but would like someone to review your story and give you high quality feedback on your work chapter-by-chapter, a Manuscript Appraisal is a great alternative.
If you just need someone to proofread your previously edited work then check out our proofreading service.
DEVELOPMENTAL, LINE OR COPYEDITING
$20 (£16) per 1000 words
For a single type of editing it's $20 per 1000 words. If you find you need 2 or more types of editing, then we just add $10 per 1000 words to the combined cost per additional edit type.
FOR EXAMPLE
A combined Line + Copy edit would cost
$20+$10 = $30 (£24.00)
A combined Dev, Line and Copy edit would be
$20+$10+$10 = $40 (£32)
PORTFOLIO
If you would like to see who I work with and examples of my work, please check out my portfolio page showing all the work that I have helped my clients publish on Amazon.