All of the links here are for websites and products that I find useful or use in my daily routine for either writing or editing. For total transparency, some of the links to products are affiliate links which means I may receive a small payment for sending you to these great products if you purchase, but you will pay exactly the same amount—or possibly less where I have negotiated a discount for you. Regardless, I stand by all the products on this page.
GREAT WEBSITES FOR WRITERS


KindlePreneur.com – Dave Chesson is a great guy with a wealth of knowledge about the self publishing scene. Whether it's writing, editing or publishing, there's something for everyone here.
---
Money Saving Guide for Authors – Becoming an author or writer is a dream many people have, though it can be hard to know where to start. How much do writers make? Should you find an agent or publish your book yourself? How much will getting a book published cost you? This page has gathered resources for writers looking to improve their craft and save money on career expenses.
---

Huddersfield Authors Circle – A shameless plug for my local author's group. Check them out, they're not all as weird as me…
---


Kindle Unlimited – Kindle Unlimited allows you to read as much as you want, choosing from over 1 million titles and thousands of audiobooks on Amazon. Explore new authors and books from any genre. You can read on any device. It's just £7.99 a month and you can cancel anytime.
---

Audible – The world's largest selection of audiobooks, as well as podcasts, exclusive originals and more. Start listening on your iOS, Android or any Alexa-enabled devices. Enjoy a FREE 30 day trial now – you'll be glad you did.
---
GREAT OPTIONS FOR ECO LIVING


Naked Sprout – If you love Eco Living, check out this great UK company's bamboo Loo Roll. They are Britain's most sustainable manufacturer of Loo Roll, Kitchen Roll & Tissue with
"No bleach, plastic or nasty chemicals."
Great on the environment, Great on your ass!
(get 10% off with this link)
---


OATO – Dairy-free Oat Milk delivered to your door in the UK in glass bottles #noplastic. This is an amazing Vegan milk option and tastes great. I like it much better than MooMilk and the Soy, nut and other oat alternatives don't hold a candle to it IMO. Check to see if you can get it delivered in your area now.
---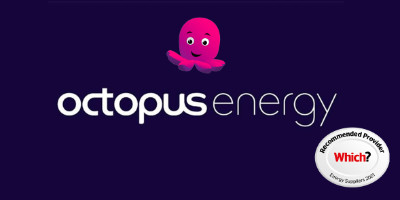 OCTOPUS ENERGY – 100% Green UK Energy
So just how green is Octopus Energy?
Well, for starters, the Renewable Energy Association have given us their award for 'the company that's done the most to advance UK renewables' for the last two years running.

Switching to Octopus is simple with them being part of the Energy Switch Guarantee and you will get a £50 credit when you sign up – Renewable Green energy and a signup bonus – why wouldn't you check it out?

Octopus Energy came top out of 35 energy companies in the annual Which? customer survey, and they have done the most to advance UK renewables.
AMAZING PRODUCTS TO CHECK OUT


Scrivener – This is a must buy for any serious writer. Yes you can write your book using Microsoft Word, however, Scrivener was designed by authors for authors. It has multiple features to help boost productivity AND help you to organise/layout your book. I use it for all my writing and have completed 2 novels and 3 novellas which would have been impossible without it. And even better, it integrates with ProWritingAid for all your editing needs too. And as a special thank you.
Get 20% off with code GARETHCLEGG when you checkout through this link.
---


ProWritingAid – Get my favourite Editing Software with a special 20% discount using this link. It not only checks your spelling and grammar, but will teach you how to write better, providing recommendations and reports and even better, it integrates with Scrivener too.
---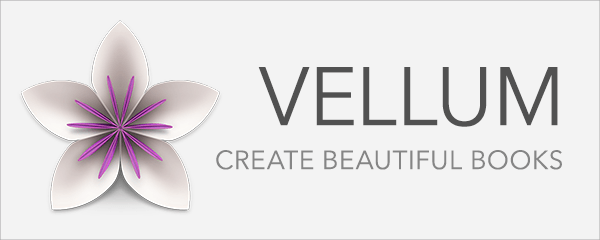 Vellum – This book formatting tool is my go to way of creating the beautiful books I produce for myself and my clients. The company, 180g, was founded by former Pixar employees and their mission is "to create beautiful books." – Well, guys. Mission Accomplished!
Vellum is Mac-only and allows authors to easily create elegant books that can be quickly and simply exported to the required format for publishing. So whether its paperback or paper white, they got you covered.
---


Publisher Rocket – Why are over 30,000 authors choosing Publisher Rocket as their go to book marketing tool?
Because Rocket makes finding keywords, sizing up the competition, and choosing profitable categories quick and easy.
It's my number one tool for keyword generation and checking on the competing books in my genre and Amazon book category. Easy to use and gets the job done!
---

Grammarly – From grammar and spelling to style and tone, Grammarly helps you eliminate errors and find the perfect words to express yourself. I use Grammarly during my editing for both my own books, and when editing for others. It's a great tool to catch the low-hanging-fruit. It can't beat a full read through, but it spots all the obvious stuff really well.
---


Kindle Paperwhite – My preferred eReader for it's simplicity, cost and ease of use. With an integrated backlight and great contrast in any weather you can't go far wrong with this Amazon device.