Just a quick post about how much use I get out of Grammarly when checking my writing.
You may be wondering why? We all have access to spell checking and grammar checks too with Microsoft Word and even on Google Docs, so why should I need a specific Grammar checker such as Grammarly?
Well, I thought the same thing when I started writing my novel Fogbound, but I decided to trial it, and then very quickly bought an annual subscription.
Why?
Well Grammarly available for free use and that's good enough if you don't write that often, or if it's stuff you do for fun, rather than for business or for work you expect to publish.
The full range of checks available to paid members is impressive. It has become an indispensable tool when I'm editing my work, checking and pointing out all the little things that can too easily be skipped over such as my personal ongoing battle with the dread comma and it's varied usage. Comma splices, compound sentence usage, etc.
In addition to pointing out areas where you might want to modify usage of certain words and sentence structures, you also get a handy weekly update, which shows your usage of Grammarly and where your most often issues arise – it's pretty cool to see your progress and, hopefully, where you start to improve your writing, getting things correct first time.
I'm currently onto my 47 week writing streak with Grammarly and here's an example of the look of what you get in your weekly update.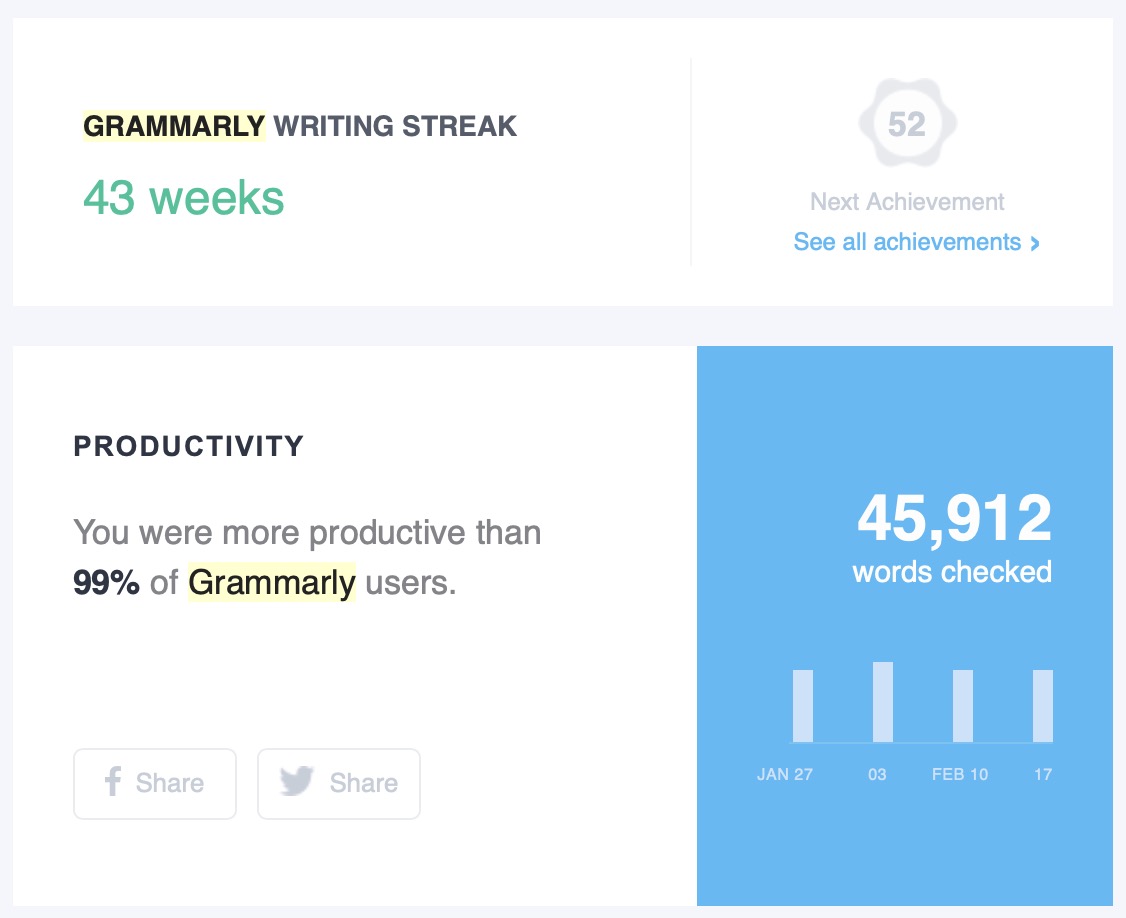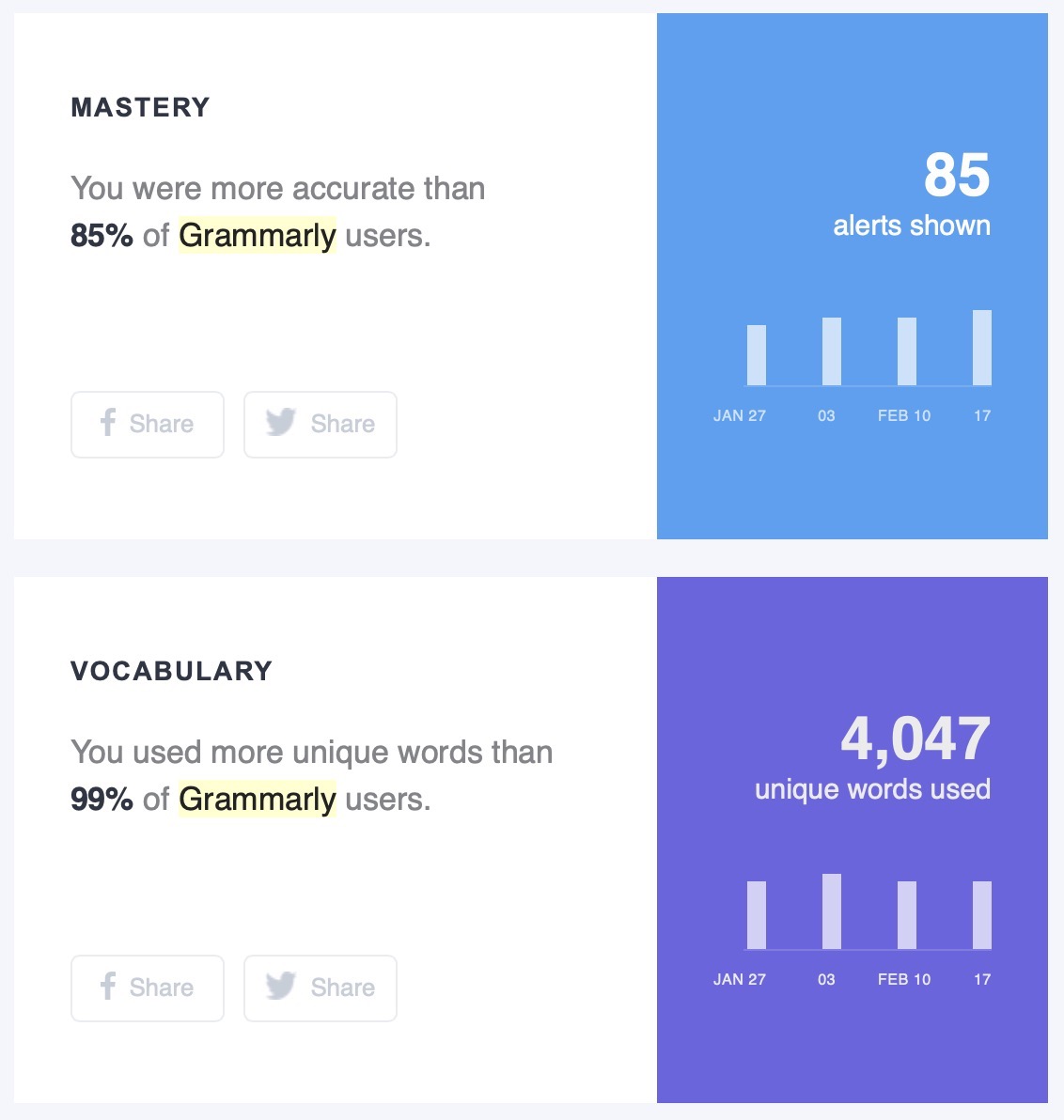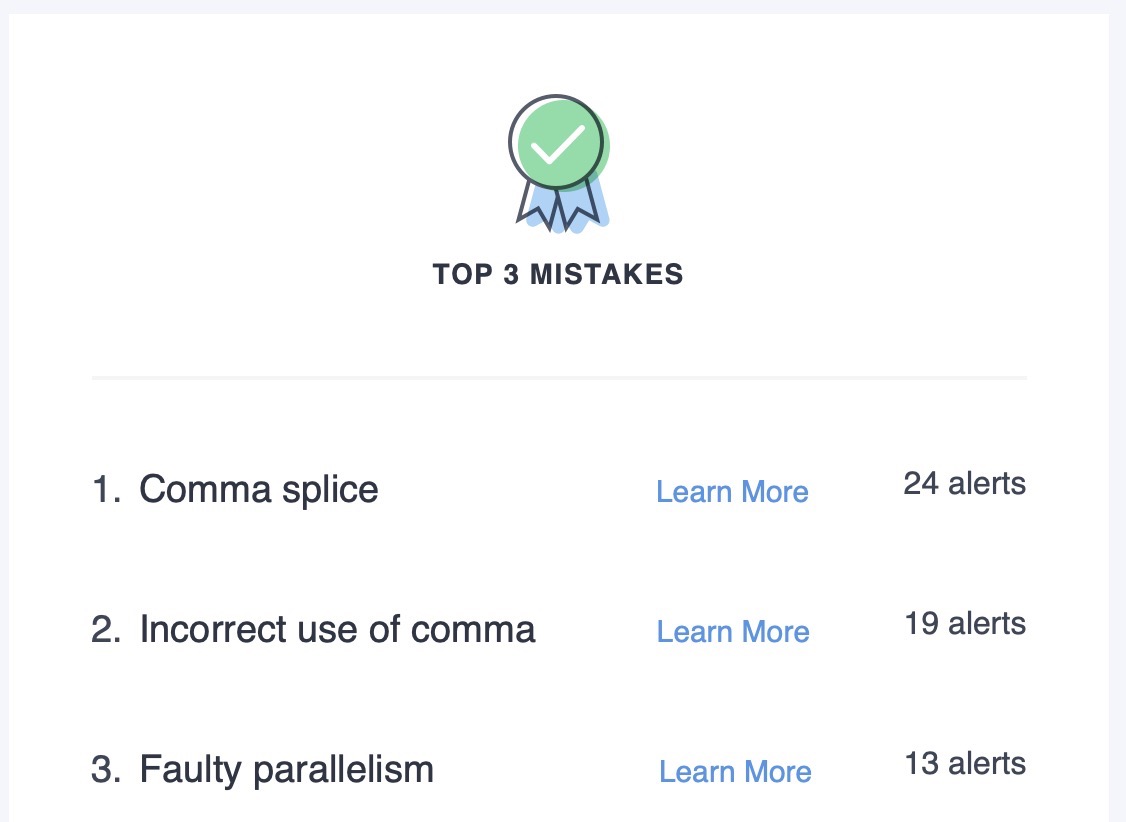 Hopefully that gives you a very brief overview of my usage and how much I value Grammarly in my writing.
For more in depth info, check out their website here: